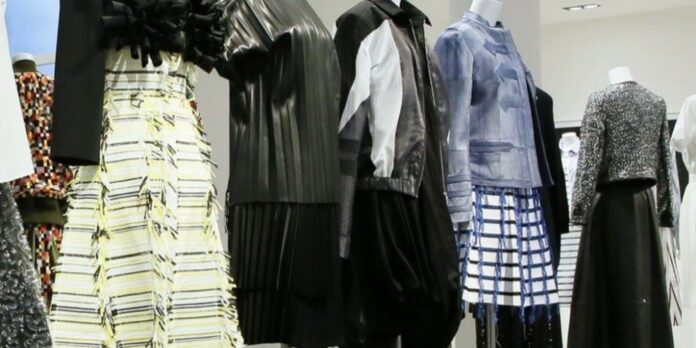 It's that time of the year where fashionable ladies change up their wardrobe to wears that help them stay warm while still looking as stylish as ever. Want to get your wholesale fashion store filled with classy winter wears that fits perfectly with casual trousers? Here are five styles to check out.
Fleece coat
When it comes to winter wears, fleece coats are a must-have. These coats are perfect for outdoor activities, especially on bone-chilling winter mornings. They are great because they serve the dual purpose of being trendy with a well-deserved chic look while staying warm all day. Fleece coats go great with jeans and can be worn over any style of shirt. Therefore, they will always be in high demand for winter, and you need to stay ready by stocking them up in your wholesale fashion store.
Stripes cardigan
Any fashion wear that helps women stay stylish while still keeping warm in winter is a huge win. Therefore, your focus when buying items for your wholesale fashion store should be items that will always appeal to women of all shapes and sizes. The good news is that stripes cardigans fall into this category as well. Not only are they of excellent quality, but they also have the perfect classy and cozy feel. No one can go wrong with a soft and cool stripes cardigan.
Corduroy long sleeve jacket
Winter wears in your wholesale fashion store should also be affordable, as this will keep your customers coming back for more. One of the most affordable yet super cute fashion wears for winter is a corduroy long sleeve jacket. They are super comfy and washable in a dryer, which takes a lot of weight off the mind of anyone worried about maintenance. Need to store items? This jacket has front and side pockets that don't look out of place. A solid color corduroy jacket is that chic jacket that will make your wholesale fashion store the cynosure of all eyes.
Drawstring hoodie
Say hello to this drawstring hoodie, a classic everyday outfit for anyone who understands style and elegance. Anyone looking to rock this outfit can do so with a pair of ankle boots and skinny jeans. Trendy winter wears like drawstring hoodies in your wholesale fashion store show that you stay on top of the latest in the fashion world and go the extra mile to deliver high quality fit for any occasion. Of course, anyone would fall in love with this classic pullover design to catch their eyes.
Drawstring hooded shirt
Hooded shirts are a must-buy for your winter wholesale collection. With the soft material that keeps any wearer comfy, wintertime is the season where women love to stock up their wardrobe with this fashion item. Therefore, you don't want to miss out on the winter rush for fashionable plaid prints like the drawstring hooded shirt.
Conclusion
Make your wholesale fashion store the first stop for winter wears by buying elegant clothing that almost everyone loves.